Tag :
erasmus bridge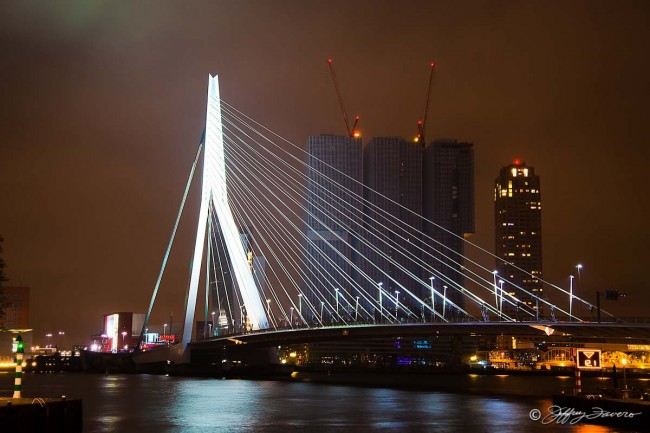 It was a night of discovery in Rotterdam, Netherlands where I found myself prostrate on the dock to capture the iconic Erasmus Bridge, featured in several recent movies and crossed during the 2010 Tour de France.
Click on image for fullscreen view.
Click here for print/canvas/frame options.
SHARE this post with your friends and click on title to open a comment box. Thanks, Jeff