Tag :
bridger valley wyoming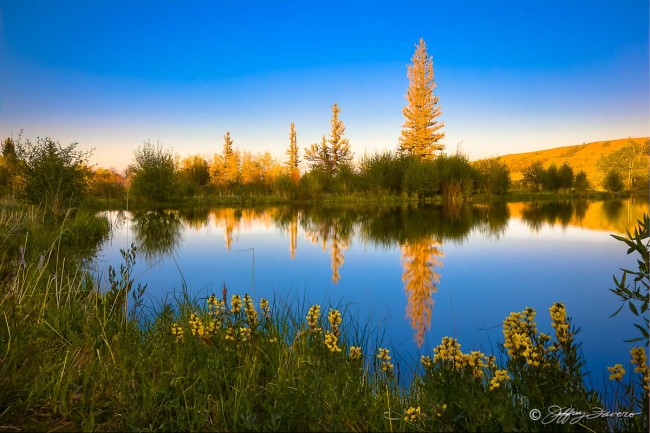 The setting sun on this pine tree created quite an effect in the mirror-like reflection of this pond, pine and sky. I love being in the out-of-doors. I never cease to be amazed by nature.
Click on image for fullscreen view.
Click here for print/canvas/frame options.
SHARE this post with your friends and click on title to open a comment box. Thanks, Jeff